What we have at ASIA SIGN group
ASIA SIGN magazine
ASIA SIGN news paper (distribute at Shanghai and Guangzhou international exhibition: APPP Expo, Sign China)
Supplier Guidebook ASIA SIGN
Official website: www.adidworld.com
ASG APP
ASIA SIGN Magazine also call SIGNS OF ASIA
▪Professional advertising magazine which publish latest industry news and analysis, technical article of signage design and equipment care, enterprise interview, sign research and visual impact.
ASIA SIGN Magazine
Monthly publication
12 years of history
Cover within Asia
68,000 publication each month
65% reader paid for subscription
Distribution Channel
Subscriptions from our official website and office (Shanghai, Guangzhou, Beijing, Hong Kong)
Advertising Bookstore
Subscription and free distribution at advertising exhibition onsite
Subscription online magazine website in China
Publication agents
Subscription from advertising media company
Free distribute to global top 500 companies

ASIA SIGN cover within Asia
ASIA SIGN magazine publish covering within Asia area which includes:
China
Hong Kong, Macau, Taiwan
Malaysia, Singapore, Philippine, Vietnam, Japan, Korea, U.A.E, K.S.A

Publishing Target Group
Advertising production companies,
Graphic production companies,
Advertising service companies,
Advertising decoration companies,
Advertising factories, Enterprises and institutions,
Advertising and purchasing department of the famous enterprise corporation,
Advertising equipment dealer,
advertising agents, distributors and agents.


Advantage of ASIA SIGN
Only one media publication of advertising industry with English and Chinese publish in Asia in China
Only one media attend Guangzhou, Beijing and Shanghai exhibition, and has a 36 sqm booth at International Hall in China
Only one media attend oversea advertising exhibition around the world, but also over 15 International exhibition
Only one media distribute magazine to professional advertising materials market (stores) of China First choice media of new product release conference from the company: HP, Roland, Mimaki, Vutek, Degussa, Osram, 3M, Canon, EPSON, AGFA,EFI……
Chief media attend more than 28 sign industry associations all over China, Zhejiang /Hubei/Hunan/Shanxi/Chongqing/Wujiang/Changzhou /Shanghai/Guangdong /Shenzhen/Fujian……
Supplier Guidebook ASIA SIGN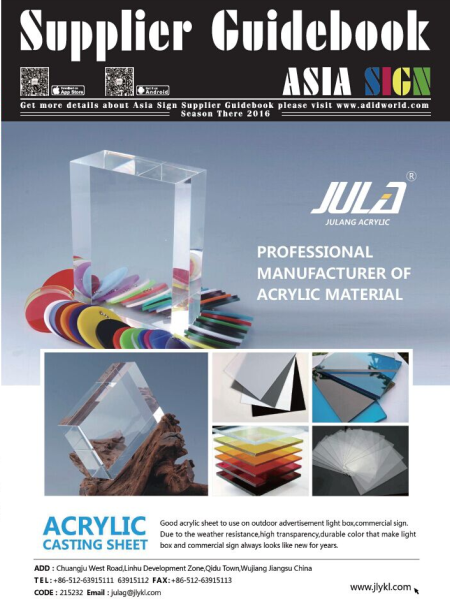 Quarterly publication, 4 Issue per year
Full English
Distribute over 16 international advertising exhibitions
1500-2500 copies distribution for each exhibition
Content of Supplier Guidebook ASIA SIGN
A magazine can let you understanding more excellent advertising relative company, content include: company information, culture interview, production process, product feature, new tech and so on.
Help you choose a good advertising supplier.
International exhibition recommendation
Function of Supplier Guidebook ASIA SIGN and Survey
We will distribute the Supplier Guidebook ASIA SIGN to over 16 international advertising exhibitions, take you brand fly over to the world
We also do survey for you:
Ask where they come from
Ask what products they look for and interest
Ask what their company's doing
Ask which advertising exhibition they could like to go
Collect their information and business cards

ASG app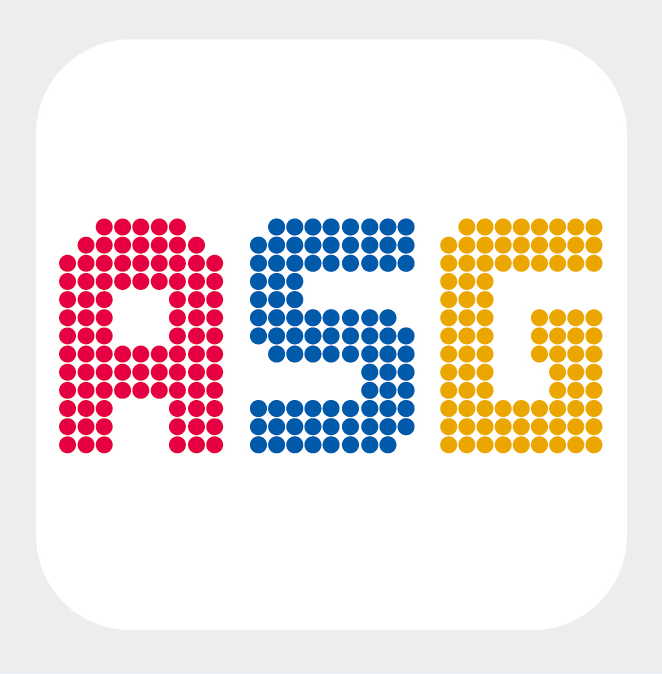 What is ASG app?
ASG app is a professional application built for advertising field.
Get information you need by you electronic device (industry news, product, exhibition information, media)
User can download your ASG app with your mobile IOS and Android system.
Use in anytime you want, convenience for user
The basic feature of ASG app
Product category
International Exhibition Information
Industry News, International Media
My ASG (Personal Center)

Product category
ASG user can search the products you look for at the ASG app, like: LED module, Signage, machinery, advertising material, consumable product, display equipment and so on.
The ASG app will show the product and supplier you may want
Ask the information you need to the supplier

Why join in or partner with us?
ASIA SIGN magazine can help your penetrate the brand image into the Asia market especially at Chinese market
Supplier Guidebook ASIA SIGN can promote your brand worldwide at over 15 international advertising exhibition.
ASG APP can build a bridge for your brand to connect visitor, buyer, exhibitor, media and exhibition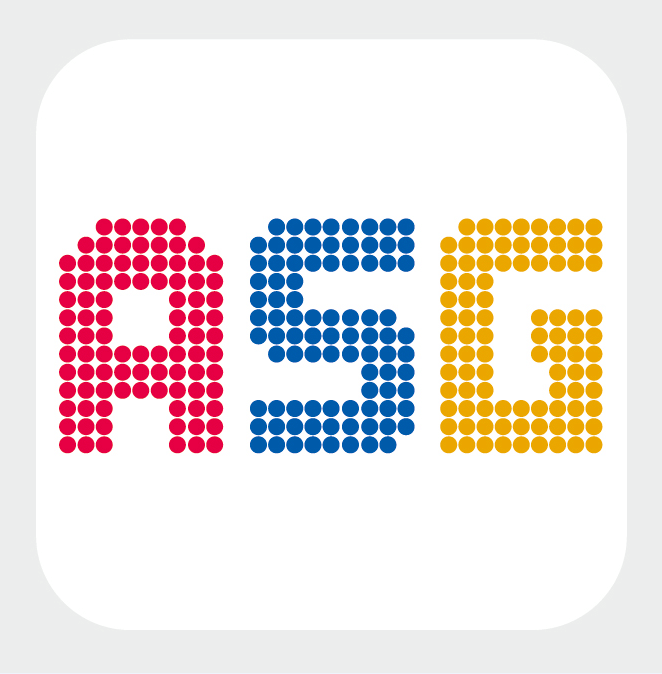 We look forward to partner with you!