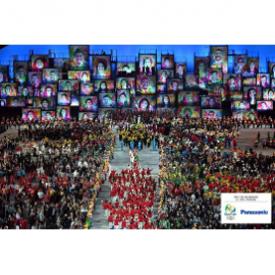 Japan-based Panasonic returns as an official partner to the Olympic Games in the audio-visual category, a position it has held for more than 25 years.
The company has supplied state-of-the-art LED visual equipment and software services to the Rio 2016 Olympic and Paralympic Games. Panasonic installed massive LED video screens and video systems at competition venues on the largest scale for any Olympic Games since it started providing equipment in 1988. It also supplied equipment for the opening and closing ceremonies.
Panasonic's P2HD broadcast camera system is the official recording equipment for the games, and since the Barcelona 1992 Olympic Games, Rio 2016 will be the 12th consecutive Olympic Games in which Panasonic's digital technology will be used as the official recording format.
Panasonic will continue its Olympic partnership at the Tokyo 2020 Olympic and Paralympic Games.